The daily grind of being a Mum often can leave us women a tad bit overwhelmed and feeling like we are unable to complete any of the items on our never ending to do lists. Being a part time working Mum the last 3 years for me have gone by in a whirlwind. Ever since my son was born, he has always been my priority and everything else has to fit around his needs. As a part time working Mum, there have been immense challenges mainly the constant time pressure both at work and at home to finish tasks and the never ending to do lists. 
I take immense pride in how I have managed this balance over the last 3 years. Living away from immediate family and overseas in Australia meant that as a Mum I have always been the primary carer for Rey. I was fortunate to have had 11 months of maternity leave to enjoy the milestones in the first year of his life. Rey started going to Day care for 3 days a week since he turned 1 and I started back at work in a part time capacity. Spending 2 days in the week with Rey meant I had time to teach Rey, play with him, take him to social events, parks and enjoy Mother-Son time. On the other end I was also working and connected within the industry. Similarly I am contributing to our family finances as well. As much as developing a strong bond with my son was important, financial autonomy is very important for me as a working Mother. I have also been blogging actively for the last 2 years and that has been creatively enriching along with being a source of income.
There have been times I felt burnt out, tired physically and emotionally and thought to myself that I cannot carry on like this anymore. It was at this time that these 5 tips below helped me maintain that perfect balance between work and motherhood.
1) Plan and Schedule a week ahead
Last year in June, I was really going through my toddler's terrible twos along with erratic schedules and super busy work weeks. I decided to use Notes in my Samsung Galaxy s8+ Edge to full use along with the Calendar feature. I created a weekly menu and wrote it down on a friday night after I got back home. Saturday became the buying grocery day in between Rey's activities. Sunday was the meal prep day. Similarly the Calendar feature is my staple to schedule any social events, playdates for Rey and other work related events. Planning a week ahead gives me more time to do things with Rey on the days I am not at work and spend quality time with him.
2) Coffee Dates / Activity Dates with your Child
So Mondays has became a Mom and Son Day now. We usually enjoy a leisurely breakfast at home while practicing our numbers, singing rhymes or simply watching the train from our front yard on the warmer days. This is followed by a walk in the pram around our suburb which ends in buying a cuppa Chai and a Babychino from our local cafe and heading to the park. We sometimes plan play dates or activities with Rey's friends like going to the city in the train and heading to the aquarium or the zoo. Learning while having fun and building on our valuable social skills. This is a time both Rey and I cherish the most because it is pure unadulterated Mother Son bonding time. 
3) Post Day Care / Post School Free Play time
Post Day Care, spending at least an hour with Rey is very important for me. We may enjoy some evening tea with fruits or cheese while I ask Rey how his day was and what activities did he do. When my husband gets home, he engages Rey with some sports like playing ball or teaching him the basics of tennis and cricket and we have some great family bonding time. We also have some TV time where we enjoy Bollywood songs and pop songs while eating dinner together. This time spent post Day care/ School helps your child feel secure and loved.
4) Take Away Night
By Friday all of us await the weekend especially our children. Rey just comes home on Friday with his weekend swag on. Usually we get takeaway and sometimes we watch movies on Netflix or just go for a drive together. This downtime is a must for both Mums and kids and recharges our batteries and it is a whole lot of fun.
5) Dads and immediate Family are a great help
Involving your husband and family is very important to balance Work and family life. My husband is a great help especially with taking Rey to activities and running supermarket errands with Rey. Similarly having no concept of a daily domestic help here in Australia, it is inevitable for Dads to help with the weekend cleaning too. I have not used cleaning services here before, but it is now getting increasingly common for young families to organise a domestic help to come in once or twice a month to help with household cleaning and laundry and cooking needs. If you have family that lives in close proximity you realize they would only be too happy to help if you did ask them to assist. As Mums we often take on a whole lot more and feel the pressure to deliver and are shy of asking for help.
I am fortunate that I work part time so I can spend time with my child and also work and support my family financially. However these tips have really helped me ace this work and motherhood balance in the last 3 years.
This Post is a part of the #MomsSpeakUp Blog Train Hosted by Prisha and Nayantara. I would like to thank Princy for introducing me. Read their take on the Prompt here. I would like to Introduce Neha. I am sure you will enjoy reading her take on the prompt. Visit her blog here 
XOXO
Sharvari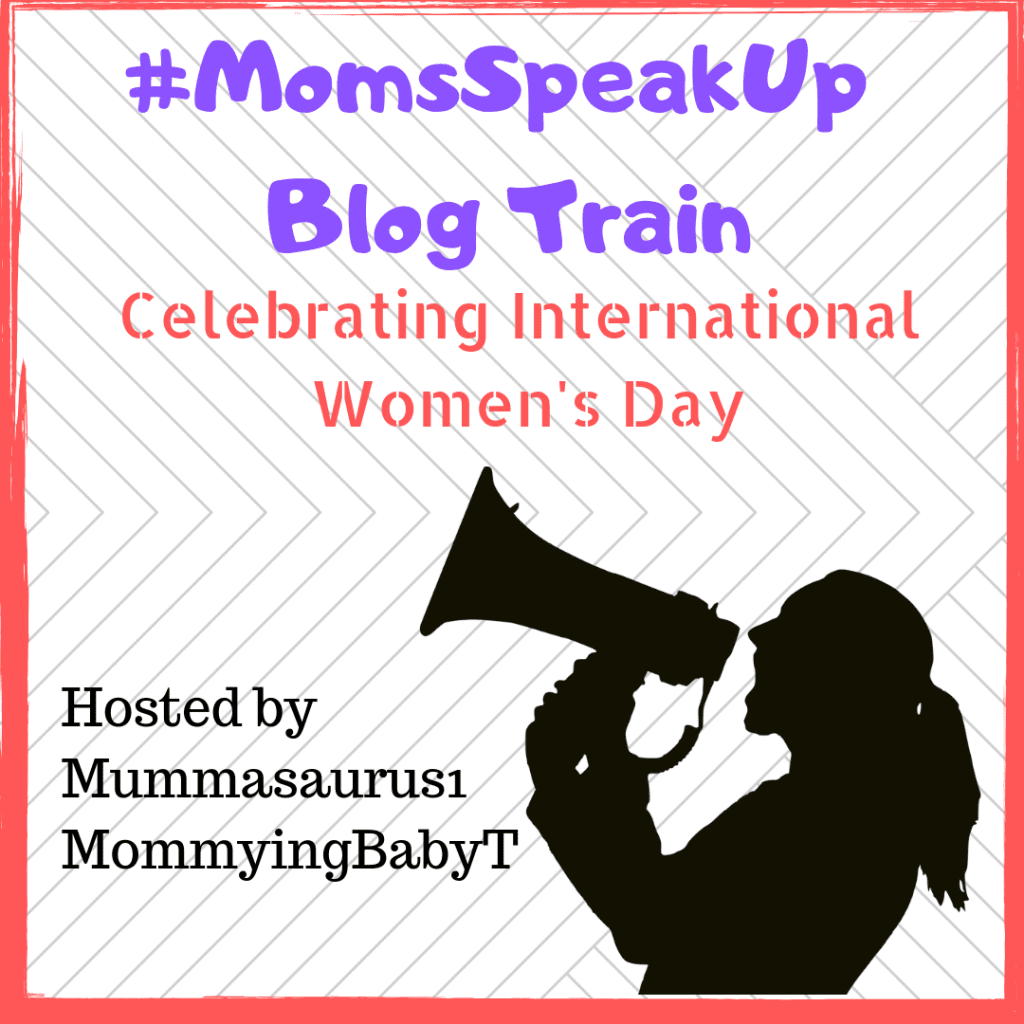 Hosted By :