What Is Gluten?
Gluten is a protein or a composite of proteins that is present in grains mainly Wheat, Rye and Barley. Gluten sensitivity or intolerance is an Auto-immune reaction or a response by the body on eating these grains and inability to digest the Gluten present in these grains. In layman terms, the body reacts to gluten as a threat. Coeliac Disease is the most severe form of Gluten Intolerance which affects 1% of the population in United States (Reference) and the ABS Statistics state 2.5 Percent of Australian Population avoid gluten in food due to intolerance to Gluten. (Reference)
Key Signs and Symptoms of Gluten Intolerance are:
1) Bloating and Abdominal Pain – Bloating and Abdominal Pain are one of the main signs of a possible gluten intolerance. Feeling a swelling in the belly or a feeling of fullness and not being too hungry is a common sign.
2) Diarrhea or Constipation – Since inflammation of the gut lining can occur as body's reaction to Gluten in food it can lead to continuous bouts of diarrhea or constipation. This can lead to lack of nutrient absorption and also loss of vital minerals and vitamins leading to dehydration as well.
3) Migraines – PubMed.Gov stated that 12% population suffering from Gluten sensitivity/ intolerance in Western Countries suffer from Migraines. If you have suffer from migraines regularly without any apparent triggers then you could be gluten sensitive. (Reference)
4) Weight Loss and feeling tired – If weight loss is unexplained the reason could be poor absorption of vitamins, minerals and dehydration due to Gluten intolerance. This leads to lack of energy and continuous feeling of being tired.
If you are experiencing any of the above listed symptoms please seek Medical Help. There are Food Allergy Blood Tests that your GP can recommend to determine Gluten and other common allergens that you may be allergic to such as Eggs, Nuts and Dairy. An Elimination Diet is the only way to manage Gluten Intolerance. Avoiding food that contains gluten is the way to manage the allergy and avoid the above listed symptoms from occurring.
Foods Containing Gluten :

Gluten is present in grains such as Wheat, Rye Barley, Spelt, Farro, Bulgar Wheat, Semolina, Couscous and Oats. It is present in Wheat flour, self raising flour, spelt flour, whole wheat pasta, barley flavored malt syrups etc.(Reference)
Reading labels carefully is key because cross contamination may occur in processing so read the fine print properly. Check spice mixes, sauces, marinades you may buy ready made in the stores as they contain thickening agents which have wheat in them. Even certain ice creams or gelato desserts or frozen yogurts may contain traces of wheat. (Reference)
Gluten Free Food
White and Brown rice, quinoa, buckwheat, Sorgum and millets, tapioca, Amaranth are naturally gluten free grains. Fruits and vegetables are naturally gluten free as well. Checking canned vegetables and fruit labels for any preservatives that may contain gluten. Chicken, meat, legumes, pulses, seafood are generally gluten free again packaged foods need to be checked. Dairy is also gluten free but any packaged yogurts, cheese may have traces of gluten. (Reference)
Some Indian Style Gluten Free Recipes from Mumbai 2 Melbourne's Kitchen
♥Chana Dal Aamti – A Lentil Curry in spiced Coconut Broth from the region of Goa. Click here for the link to the recipe. 
♥Dahiwale Mutter Paneer– Cottage Cheese in a Yogurt Base with peas which is lightly spiced. Click here for the recipe.
♥Zaffrani Kaju Khoya Murgh– Chicken in a spiced Saffron and nut based curry fit for the King. Click here for the recipe.
♥Potato and Fenugreek Jowar Parathas – Easy Vegetarian Flatbread Recipe using Millet and Potato. Recipe Click here 
♥ Cauliflower Quinoa Mung Fritters – High Protein Low Carb Fritters pan fried with minimal oil. Full of Flavour and super easy to make. Click Here for the Recipe. 


♥ Mango Phirni –Rice Pudding made with the goodness of Mangoes and no added sugar. Creamy and Delicious. Click here for the Recipe
My Personal Experience in Managing Gluten Intolerance
It has been 9 years now since I found out that I was intolerant to Gluten. I did seek medical help and followed an Elimination Diet. I redid an extensive Food Allergens test in India in 2016 in my Post-Partum Stage as I felt bloated and unable to digest food properly. This test helped me determine other foods I was allergic to as well such as oranges and a few types of nuts. I read a lot about food I needed to avoid and over the years I have adapted beautifully to Gluten Free Diet.
There are easy substitutions that can be made and there are lots of Gluten Free Options like flat breads and breads even cakes that are easily available so you do not have to miss out at all. I make Millet flatbreads and Adais all the time and I buy Gluten Free Bread for my Kitchen. I have separate Pans for making Chapattis made with wheat for my family and separate Adai pans. Avoiding Cross Contamination by using clean surfaces and having separate pans for flat breads is one way to manage a Gluten Free Kitchen. 
Some Good Resources for Basics of Gluten Free Diet 
♥ https://glutenfreeonashoestring.com/
♥ http://www.glutenfreedietitian.com/ 
This Post is part of #LetsBlogwithPri which is  a Blog Train hosted by Prisha Lalwani, Author at Mummasaurus. I wholeheartedly thank Kapila from EveryLittleThingHappiness for introducing me.  Also, I would like to introduce Disha from Lifemyway. Do check out their Blog posts for #LetsBlogwithPri .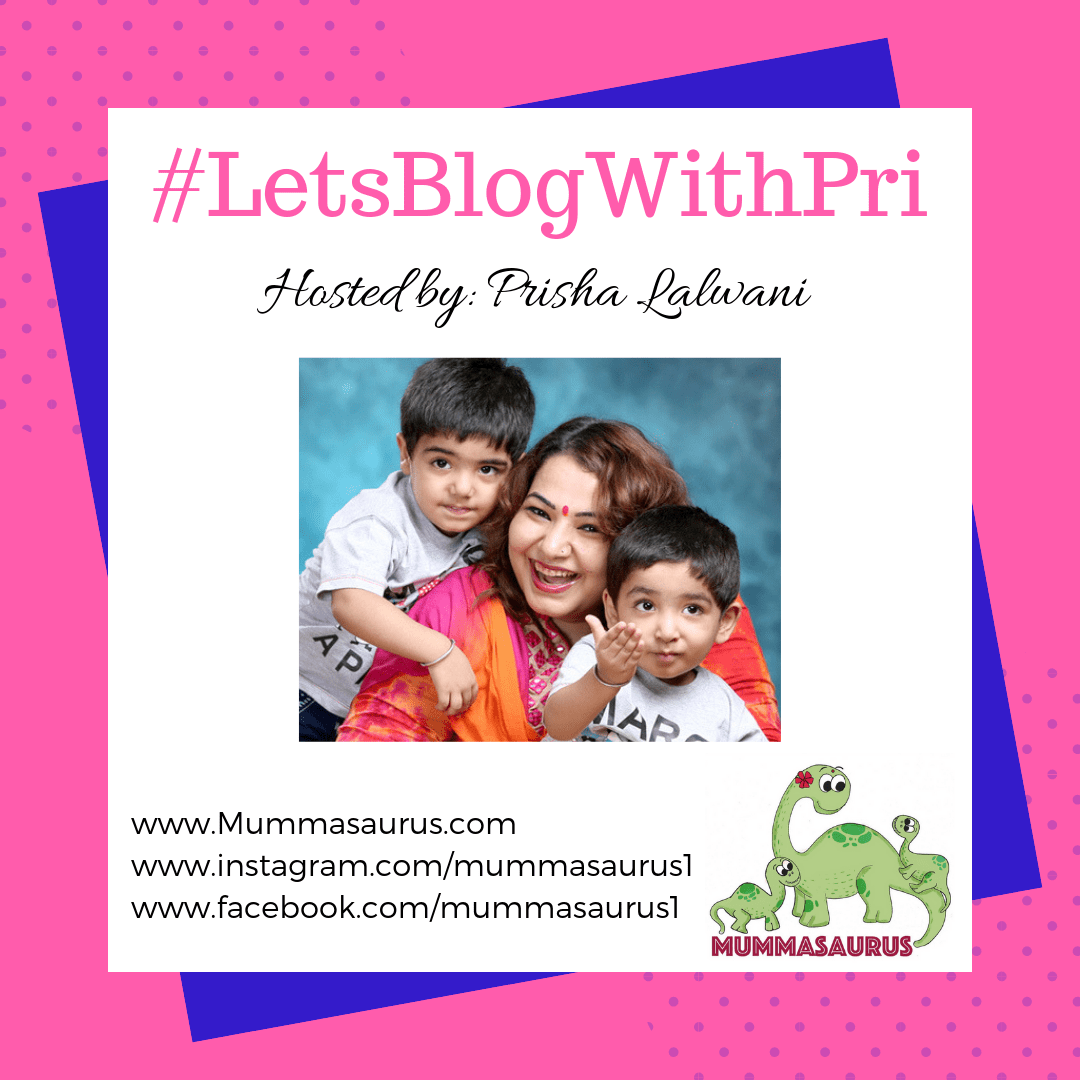 Hosted By :Prisha LalwaniMummasaurus.com 
IG: @mummasaurus1
FB: /mummasaurus1