Ramadan is the Holy month of Fasting where Muslims around the world fast from the break of Dawn and abstain from any food or water through the day only breaking their fast at dusk. This is followed by Prayers and then a feast to regain their strength so they can fast again the following day.
Mohammad Ali road in Mumbai is a sight to behold during Ramadan and Eid. You have street style stalls churning Malpuas, phirnis to Kebabs and Curries and Oven roasted flatbreads. They are made with nuts, ghee and milk/ cream to help regain strength and give you stores of energy. It is jam packed with Devotees and Foodies alike. If you are a foodie that is a paradise that you must not miss out if you are in Mumbai. It is during Festivals that I miss being home in India as the vibe there is just unbelievable. There is a palpable energy, people are happy and there is a feeling of divinity there.
Today I am sharing 3 Chicken Korma/ Kurma recipes that are perfect for Iftaar Celebrations or Parties and Eid. Kurma/ Korma is in essence a mild yet flavourful gravy base. It is usually slow cooked with braised vegetables/ cheese or meat. Korma became part of the Indian cuisine when Mughals invaded India as far back as 16th century and then over time it got distinct through regional influences. They are richer curries made using nuts and milk and cream. I have provided alternatives in the recipes to make them lighter.
Each Korma is different from the other in terms of ingredients used and the taste. The first recipe I am sharing is a Bangladeshi Style Chicken Korma which uses whole spices and raisins for a mild chicken curry that is rich and silky. The second curry is a South Indian Style Kurma which has nuts and coconut as the gravy base. The third is a North Indian Style Chicken Korma with Saffron that has been influenced by the Mughlai cuisine.
Here are Mumbai 2 Melbourne's 3 Chicken Korma Recipes
Recipe 1 – Bangladeshi Style Chicken Korma
My friend Zaf who originally hails from Bangladesh made this Korma for us when we visited her a few moons ago. Not only was it rich and creamy, it was mildly spiced with sweet undertones and richness of ghee and milk with a mild hint of green chili. Not only did my Husband gobble it he also asked for Takeaway. This is a perfect curry if you are a novice to curry making or do not have a high tolerance to spices. You need both boneless pieces and pieces on the bone and this is slow cooked till the chicken is cooked through. 
For the full recipe click here. 
Recipe 2 South Indian Chicken Kurma

For this recipe I have used bite sized pieces of boneless chicken and the gravy is made with a paste of Poppy seeds and coconut and cashews. This is a medium spicy Korma and the texture of the gravy is thicker. This one has whole spices that impart flavor to it. You can add Potatoes to it along with chicken to make it hearty or simply make a vegetarian version with just baby potatoes. Fantastic with a Parotta or with rice. 
For the full recipe click here
Recipe 3 Zaffrani Kaju Murgh Korma
This recipe is rich and decadent made with ghee to braise the chicken. The base is made with soaked cashews and whole spices that are ground to a silky base. The main flavor is derived from saffron. This is a north Indian style Korma that forms part of Mughlai cuisine. A Perfect curry if you are having friends over. Ensure you make large quantities of the same as your guests will be asking for seconds and thirds. 
For the full recipe click here.
Here is wishing you a Happy Ramadan to all those celebrating. May the Divine presence shine on all of you. If you like these recipes do not forget to like, comment below and share on Social Media.
This Post is part of #LetsBlogwithPri which is  a Blog Train hosted by Prisha Lalwani, Author at Mummasaurus. I wholeheartedly thank Kapila from EveryLittleThingHappiness for introducing me.  Also, I would like to introduce Disha from Lifemyway. Do check out their Blog posts for #LetsBlogwithPri .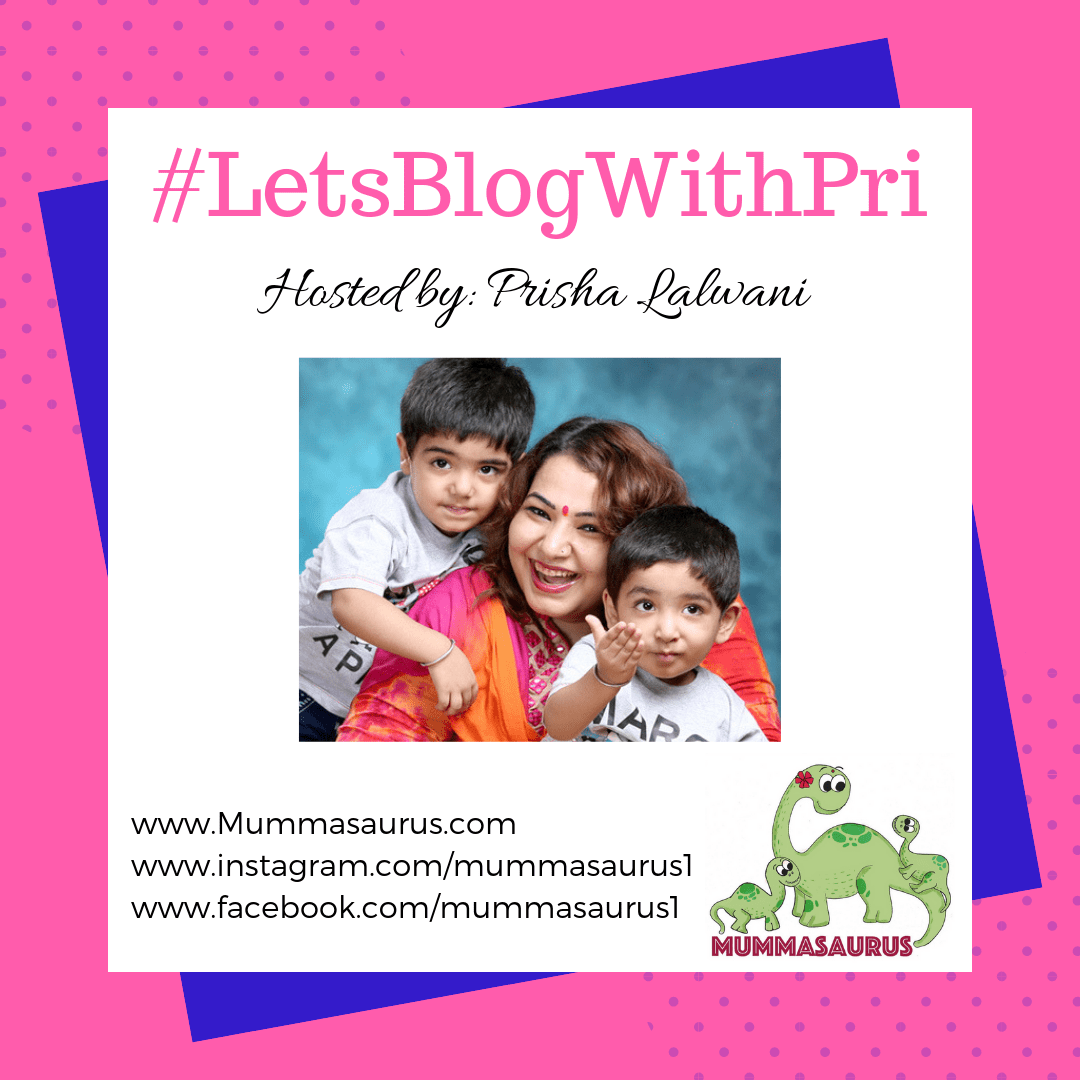 Hosted By :Prisha LalwaniMummasaurus.comIG: @mummasaurus1FB: /mummasaurus1
XOXO
Sharvari