Fresh herbs and chillies are a staple in my fridge. Whenever I stock up on herbs I make chutneys or dips that are great to go in the lunch box or as a condiment to sides that are perfect for dinner. Last weekend I found this beautiful bunch of chives and some fresh Jalapeno peppers from my local market. Chives has a delicate flavor and I decided to make a dip using them. I wanted to intensify the flavor of Jalapeno peppers so I roasted them on an open flame. So here is a crowd pleasing, easy and fuss free recipe of Chives & Roasted Jalapeno Dip.
Ingredients needed are:
♥ Big Bunch of Chives – Finely chopped / 250-300 gms
♥ Garlic cloves – 2 to 3 
♥ Jalapeno Chillies – 2 Big ones
♥ Greek Yoghurt – 200 gms
♥ Red onion – 100 gms
♥ Olive Oil – 1 tablespoon
♥ Sugar – 2 teaspoon
♥ Salt to taste
Method of Preparation
Wash and pat dry the jalapeno peppers and roast them on an open flame. Keep aside to cool. take the blackened bits off and add the jalapenos to a food processor and blitz. Next add chopped chives and onions and blitz again till finely processed.
Now add sugar, salt, olive oil and greek yoghurt and blitz till mixed well. Your Chives and Roasted Jalapeno Dip is ready. Serve chilled with stick veggies, roast potatoes or pan fried prawns. I also use this as a pasta base sauce and it tastes delicious with spaghetti. 
I hope you enjoyed todays' recipe post. Definitely leave me your feedback in the comments below. Have a fabulous week ahead. 
This Post is part of #LetsBlogwithPri which is  a Blog Train hosted by Prisha Lalwani, Author at Mummasaurus. I wholeheartedly thank Kapila from EveryLittleThingHappiness for introducing me.  Also, I would like to introduce Disha from Lifemyway. Do check out their Blog posts for #LetsBlogwithPri .
XOXO
Sharvari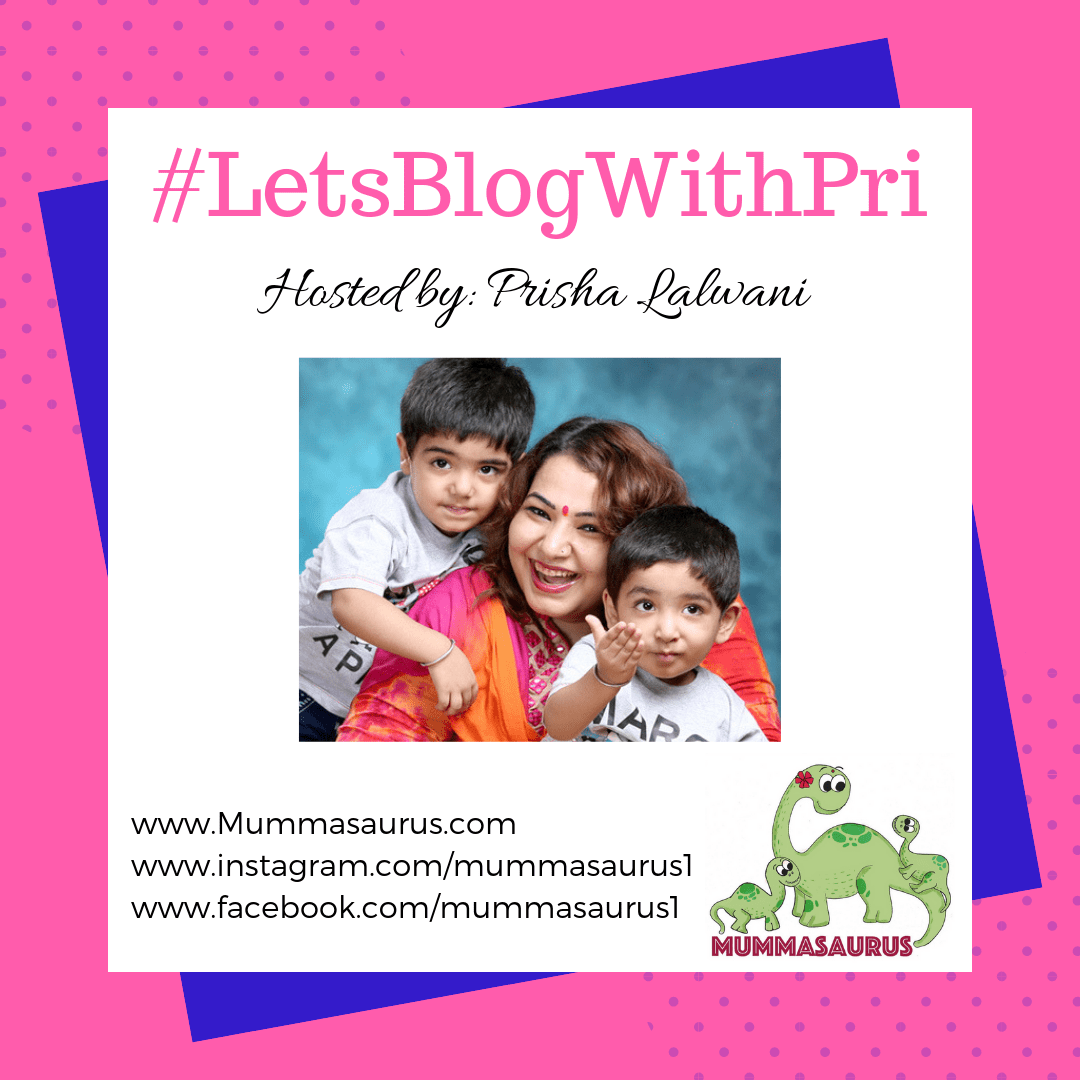 Hosted By :Prisha LalwaniMummasaurus.comIG: @mummasaurus1FB: /mummasaurus1